Allround SUP 10'0"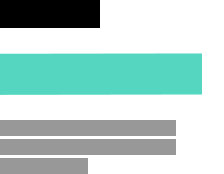 Length:
10'0"
Width:
31 "
Thickness:
4 11/16 "
Volume:
178 l
Pack size:
80/60/30 cm
Unsinkable
Perfect shape
Excellent damping
Universally applicable
ALLROUND 10'0" - the name says it all
It is built for all SUPers who appreciate a wide range of use, but do not want to sacrifice quality and stiffness: it performs on lakes, in waves and rivers. Compared to conventional Dropstitch inflatables, the ALLROUND board can also be considered as a step-up board: it´s your go to board to improve your SUP skills and to learn first maneuvers like pivot and step-back turns in no time!
TRIPSTIX Performance Inflatable
TRIPSTIX has managed to develop an inflatable SUP that is not only transportable, but also behaves like a hardboard in the water! Thanks to the patented VacuuAir technology we are able to realize maximum stiffness combined with a filigree shape - two previously mutually exclusive characteristics that would not be feasible with the standard Dropstitch technology! [Read more about the VacuuAir technology]
The stiffest inflatable in the world
No other inflatable board is as thin and stiff at the same time!
Our very own and patented VacuuAir technology ensures that all TRIPSTIX Standup Paddle boards are the stiffest inflatables on the market - at only half the thickness of a standard Dropstitch board! [Read more about the VacuuAir technology]
Shaped Air
The only inflatable with a real hardboard shape!
Due to our patented technologies we are able to make boards in all imaginable shapes - from Minimal to Retrofish - as inflatable twin. Cluster sets of differently shaped tubes enable both perfect thickness distribution and filigree shaping! [Read more about the VacuuAir technology]
Paddle safely
TRIPSTIX VacuuAir boards are unsinkable
The VacuuAir technology relies on granules for stiffness, damping and above all safety. Even if the air chamber of the inflatable is damaged, the granulate chamber ensures that the damaged board floats on the water surface! [Read more about the VacuuAir technology]
How it all began
The ISPO BRAND NEW Winner of 2016/2017 and the board of our successful Kickstarter campaign, the ALLROUND is the classic in the TRIPSTIX board range. The basis of this board model is the groundbreaking VacuuAir technology. It, and thus TRIPSTIX, found its beginnings in the halls of the Technical University (TU) Munich in 2014. Since then TRIPSTIX has been continuously developing award-winning and patented designs. [Read more about the TRIPSTIX history]
What's in the box
Included in delivery are:
Board
Pump
Premium backpack
Single-US box fin
Strap
Valve wrench
Repair kit
The patented VacuuAir technology
accomplishes the symbiosis of performance and safety. Our unique approach combines German engineering, high-quality materials and passion for water sports. The result is a peerless inflatable high-performance board with a hardboard feeling! [Read more about the VacuuAir technology]
Award-winning: ISPO Brandnew Award 2016/ 2017
This honor from the internationally recognized sports trade show ISPO represents the world's largest young entrepreneur competition in the sports industry and is thus the world's largest platform for sports startups. Since 2000, ISPO has been searching for and naming the most promising newcomers in the sports industry. Former award winners, including GoPro, Naish Kites, Maloja or Nixon are shaping the market today. TRIPSTIX won the 2016/2017 award in the category Hardware Summer with the Allround 10'0. [Read more about the TRIPSTIX history]