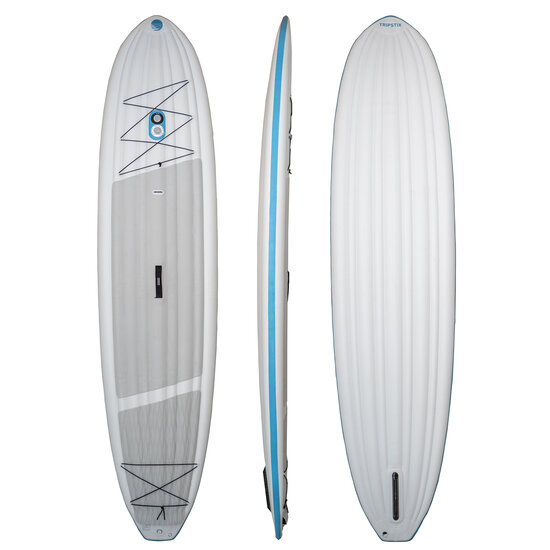 Touring 11'0"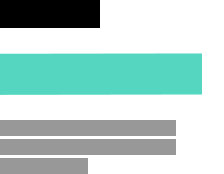 Length:
11'0"
Width:
30 1/2"
Thickness:
7 3/16"
Volume:
243l
Weight:
12,5kg
Pack size:
82/52/16cm











Touring with allround touch
Unites performance and volume
Fast planing & ride feel
HUMPBACK 11'0'' - Premium Touring SUP with Allround touch
It moves in the water like its namesake - elegant and extremely fast, despite its size. Thanks to the strong rails, the narrow squashtail and the wide nose, fun for the whole family is guaranteed in all waters, because our HUMPBACK combines performance and volume.
The single fin and TRIPSTIX's own patented tube structure provide directional stability and an extremely fast ride feeling. Under the two tension ropes at the nose and tail there is enough support and space to stow backpacks, water bottles and other luggage.
Our HUMPBACK is a perfect family board as well as a high-performance touring SUP with all-round touch - for lake trips, easy river trips or tours along coastal areas.
The inflatable hardboard
TRIPSTIX has managed to develop an inflatable touring SUP that is not only transportable, but behaves like a hardboard in the water! Thanks to the patented ClustAir technology, we are able to realize maximum stiffness combined with a filigree shape - two previously mutually exclusive characteristics that would not have been possible with standard Dropstitch technology. [Read more about ClustAir technology here]
The stiffest inflatable in the world
No other inflatable board is as thin and stiff at the same time.
The patented ClustAir technology ensures that our Stand Up Paddle boards are the stiffest inflatables on the market. In the case of our HUMPBACK touring SUP, this means that it will not flex more than 1 cm for an average weight paddler (75kg). This also means that the damping characteristics of the board are excellent. Shocks from choppy water will not affect your paddling - no more trampoline feeling on the water! [Read more about the ClustAir technology here]
Shaped Air
The only inflatable with a real hardboard shape
Due to our patented technologies we can realize all imaginable shapes - from Minimal to Retrofish - as an inflatable twin. Through cluster sets of differently shaped tubes, perfect thickness distribution as well as filigree shaping is possible! This means for the touring SUP quite concretely:
3,5 cm thickness at the nose
18 cm at the thickest point in the middle
3,5 cm thin tail
No other iSUP can offer you such a hardboard shape and therefore more performance and fun on the water.
Absolutely new performance features
TRIPSTIX SUPs glide through wind and fly over water
Have you ever paddled with an iSUP and could not get upwind? That will not happen to you with performance inflatables from TRIPSTIX. Since the boards have a harmonious volume distribution even in thickness, they simply cut through gusts of wind. The HUMPBACK touring SUP has a thin nose of only 3 cm - perfect for tackling wind and weather with ease! The danger of drifting off is also considerably reduced.
In addition, TRIPSTIX iSUPs do not "stick" to the water, as is the case with Dropstitch inflatables due to the flat surface of this construction. The tubular structure of TRIPSTIX boards in patented ClustAir technology, on the other hand, breaks the water surface. This makes the performance SUPs glide much faster and with less effort.
The grooved underwater hull also supports the straight running and directional stability of our touring SUPs. This allows more paddle strokes on one side before having to change.
Transportable performance
Less is more
With all the advantages of the ClustAir technology, the basic idea of an inflatable is still preserved: Easy and space-saving transport. In terms of packing size, the HUMPACK is slightly larger than a hand luggage suitcase, but much thinner than one.
Easy set-up
Less pumping than a standard inflatable
Since TRIPSTIX boards can be shaped more precisely and therefore have less "excess" volume than Dropstitch inflatables, a fraction of the pumping effort is sufficient to achieve the desired stiffness. Our touring SUP also requires only 12 PSI to function optimally. This means that the last strenuous and energy-sapping pumping strokes to the otherwise more usual 20 PSI are completely eliminated. At a moderate pump speed, our HUMPBACK is inflated and ready to go in just 3:30 minutes.
More safety
A TRIPSTIX board cannot burst due to overpressure
Everybody knows one of these stories: leaving an inflatable in the sun for too long or letting the electric pump out of your sight once and *poof* - you are left holding only the remains of your board because the heat has increased the internal pressure and caused the glue to burst.
The HUMPBACK touring SUP has a built-in relief valve that opens when there is too much pressure inside the board - a very handy automatic "rip cord". But beware: this doesn't mean you should leave your iSUP in the sun, because the board will still suffer.
CO2-optimized supply chains
TRIPSTIX ClustAir boards are made-in-Europe
Since we source a large part of raw materials from the EU and manufacture in Europe, TRIPSTIX boards emit only a fraction of C02 compared to a conventional inflatable produced in China or Far East. In addition, there are far better occupational health and safety measures, guaranteed compliance with European environmental regulations and cooperation at eye level with all partners involved.
Best materials for best quality
TRIPSTIX boards live longer
We source only selected high-tech materials from specialist suppliers. Combined with German engineering and European precision work, this dedication to technology and detail results in a long-lasting premium inflatable. Every seam, every bond, every smallest element is trimmed in elaborate testing procedures towards the optimal performance of our touring SUP.
What's in the box
Included in delivery are:
And no more. We are aware of the otherwise common full equipment packages (backpack, paddles, etc.), but cannot reconcile this with our understanding of sustainability, as we assume that most buyers already have these accessories - and if not, we are happy to offer a package price on request.
The patented ClustAir technology
is the further development of our VacuuAir technology and creates the symbiosis of performance and convenience. Our unique approach combines German engineering, high-quality materials and passion for water sports. The result is inflatable high-performance boards with a hardboard feeling! [Read more about the ClustAir technology here]
Award-winning: ISPO Product-Of-The-Year and Gold Winner 2020
With the ISPO Award, the leading international sports network ISPO honors the highlight products of the industry every year. The independent jury selects the most innovative products, which are the result of the passion and creativity of the manufacturers. The award is one of the most important in sports industry. With the first performance-oriented inflatable surfboard in ClustAir technology, TRIPSTIX prevailed among several hundred entries! Former award winners, including GoPro, Naish Kites, Maloja or Nixon are shaping the market today. [Read more about the TRIPSTIX career here]