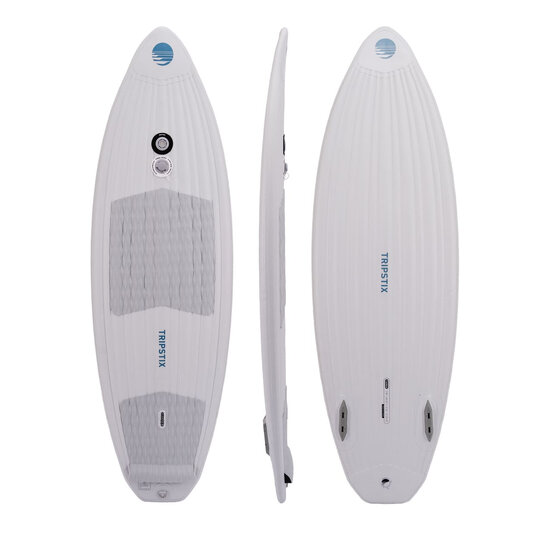 Funboard 5'9"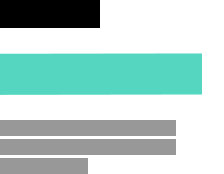 Length:
5' 9 "
Width:
20 1/2 "
Thickness:
3 1/2 "
Volume:
37,7 l
Weight:
4,4kg
Pack size:
55/25/12cm














Small pack size
Perfect shape
Light weight
Fast setup
The TUNA 5'9'' - the first true inflatable surfboard
The ISPO Gold Winner and ISPO Product of the year 2020 convinces every surf traveller with its small pack size and real surfboard character. It is suitable for all skill levels - either as a funboard extension for advanced surfers or as an easy beginner board. The 37.7 liters of volume brings buoyancy and thus pure surfing joy, especially on days with smaller waves! Thanks to the Thruster fin set-up you have enough maneuverability in your maneuvers and still enough grip when you are in the critical vertical part of the wave.
The BLUEFIN TUNA 5'9'' - we donate the profit from the sales
Inspired by the Southern Bluefin Tuna, we have developed the BLUEFIN TUNA surfboard. This limited edition has a blue band along the outline. In this way, we want to draw attention to the fact that this species of tuna is heavily overfished and threatened by extinction. For this reason, we donate our entire profit from this special edition sales to Sea Shepherd and NABU.
The inflatable hardboard
TRIPSTIX has managed to develop an inflatable surfboard that is not only transportable, but also behaves like a hardboard in the water! Thanks to the patented ClustAir technology we are able to realize maximum stiffness combined with a filigree shape - two features that no other manufacturer manages to combine, but are so crucial for a real surf experience. [Read more about the ClustAir technology]
The stiffest inflatable in the world
No other inflatable board is as thin and stiff at the same time
Our very own and patented ClustAir technology ensures that all TRIPSTIX surfboards are the stiffest inflatables on the market. This makes the surf feelling of our TUNA similar to that of a foamie. [Read more about the ClustAir technology]
Shaped Air
Nothing is as important as thin edges: the only inflatable with a real hardboard shape
Due to our patented technologies we are able to make boards in all imaginable shapes - from Minimal to Retrofish - as inflatable twin. Cluster sets of differently shaped tubes enable both perfect thickness distribution and filigree shaping. This means for our inflatable surfboard:
2,5 cm thickness at nose
9 cm at the thickest point in the middle
3 cm thin tail
Transportable performance
The first inflatable performance surfboard that fits in carry-on luggage.
Have you ever grudgingly paid the airline's transport fee and ended up with a battered board? That can not happen to you with our inflatable performance surfboard - no additional transport fees, no scratches, just put it in your (hand) luggage and nothing stands in the way of your surfing vacation.
Easy Set-up
TRIPSTIX boards are set up flexibely and in a blink of an eye
There are several ways to set up our TUNA, all of which are very easy:
Set-up via SUP pump: with muscle power, the TUNA is ready for use in about 30 seconds of moderate pumping.
Set-up via bicycle pump: With the included valve adapter, you can do without an extra pump. Because with the smart accesssory you can also use the bicycle hand pump to inflate our TUNA. This extends the pumping time somewhat, but an extra pump is no longer necessary.
For the minimalists: At every gas station there is an air station where you can blow the TUNA with the same valve adapter in no time ready for use.
More safety
A TRIPSTIX board cannot burst due to overpressure
Everybody knows one of these stories: Leaving an inflatable in the sun for too long or letting the electric pump out of sight once and *poof* - you are left holding only the remains of your board, because the heat has increased the internal pressure and caused the glue to burst.
The inflatable surfboard from TRIPSTIX has a built-in relief valve that opens when there is too much pressure inside the board - a very handy automatic "rip cord". But beware: this does not mean that you should leave your inflatable in the sun, because the board will still suffer.
CO2-optimized supply chains
TRIPSTIX ClustAir boards are Made-in-Europe!
Since we source the majority of the needed raw materials in the EU and manufacture in Europe, TRIPSTIX boards emit only a fraction of C02 compared to a conventional inflatable produced in China/ Asia. In addition, there are far better health and safety measures, guaranteed compliance with European environmental regulations, and cooperation on an eye-to-eye level between all the partners involved.
Best materials for best quality
TRIPSTIX boards live longer
We only source selected high-tech materials from specialized suppliers. Combined with German engineering and European precision work, this dedication to technology and detail results in one of the longest lasting premium inflatables. Every seam, every glue joint, every smallest element is trimmed in elaborate test procedures towards the optimal performance of our inflatable surfboard.
What's in the box
Included in delivery are:
Board
Valve adapter (Schrader to SUP-Bayonet)
Strap
Fin key
Valve wrench
The patented ClustAir technology
is the advancement of our VacuuAir technology and creates the symbiosis of performance and convenience. Our unique approach combines German engineering, high-quality materials and passion for water sports. The result is a peerless technology to manufacture inflatable high-performance boards with a hardboard feeling. [Read more about the ClustAir technology]
Award-winning: ISPO Product-of-the-Year and Gold Winner 2020
With the ISPO Award, the leading international sports network ISPO honors the highlight products of the industry every year. The independent jury selects the most innovative products, which are the result of the passion and creativity of the manufacturers. The award is one of the most important trophies in the sports industry. With the first performance-oriented inflatable surfboard in ClustAir technology, TRIPSTIX prevailed among several hundred submissions. Former award winners, including GoPro, Naish Kites, Maloja or Nixon are shaping the market today. [Read more about the TRIPSTIX history]
"The small pack size was very convenient for me, since it did not require a roof rack or even a van. Inflated with the bicycle pump in five minutes, the TUNA surprised me with its easy handling. Paddling through the white water proved doable for the first time, almost easy. Even at 3 to 4 feet, I was able to paddle the waves well. For me as a beginner, the safety aspect was also convincing. Because the unique construction offers sufficient stiffness when surfing, but does not make it an unwanted projectile in a wash. I can only confirm the description funboard and wave-catching machine. After the vacation is also before! No matter to which sea, with which means of transport - the TUNA will be with me." - Harald Brunner