5'9" Funboard
Small pack size
Perfect shape
Light weight
Fast setup
The TUNA 5'9'' - the first true inflatable surfboard!
The ISPO Gold Winner and ISPO Product of the Year 2020 convinces every surf traveler with its small pack size and real surfboard character. It is suitable for all skill levels - either as a funboard extension for advanced surfers or as an easy beginner board. The 37.7 liters of volume bring buoyancy and thus pure surfing joy, especially on smaller days!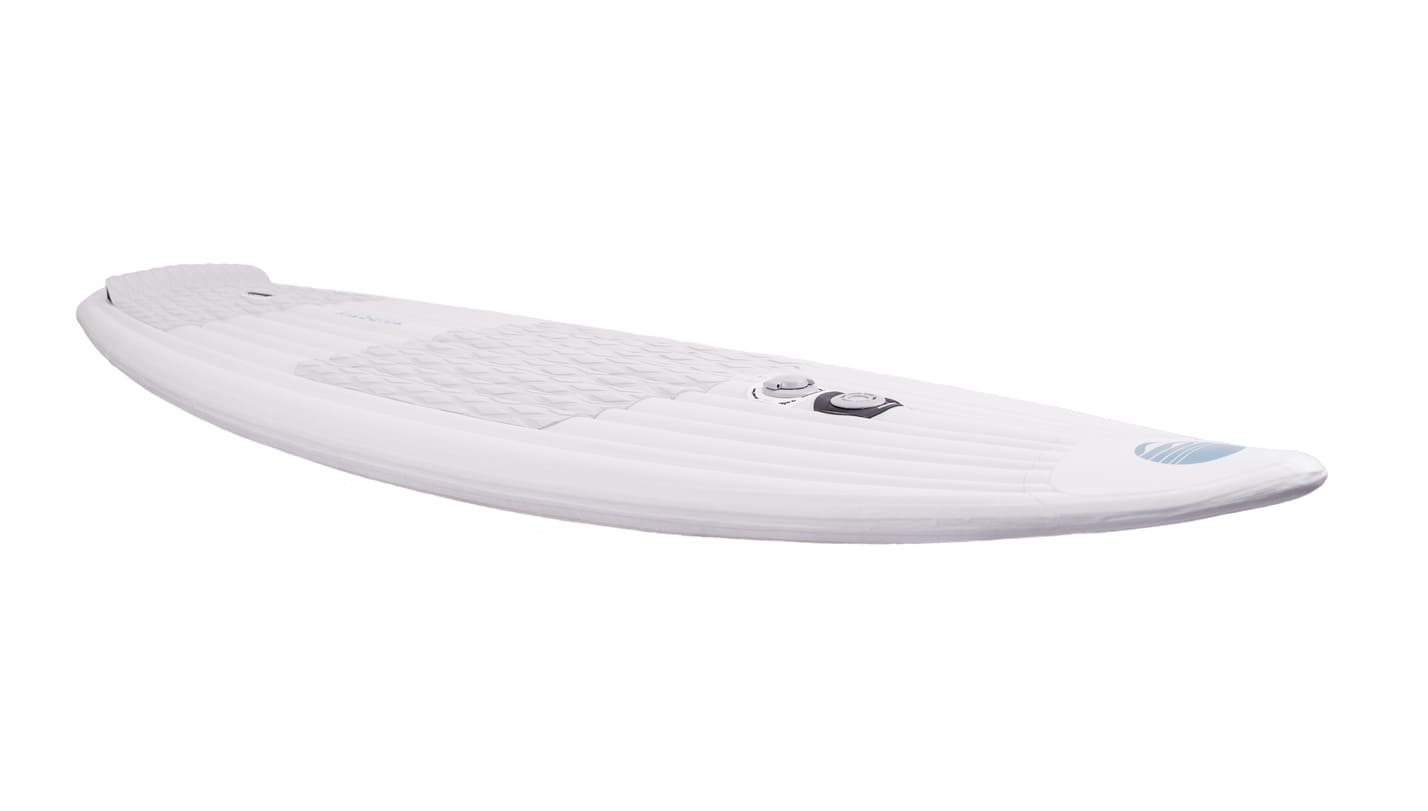 The Inflatable Hardboard
TRIPSTIX has managed to develop an inflatable surfboard that is not only transportable, but also behaves like a hardboard in the water! Thanks to the patented ClustAir technology we are able to realize maximum stiffness combined with a filigree shape - two previously mutually exclusive characteristics that would not be feasible with standard Dropstitch technology in such a way! [Read more about the ClustAir technology]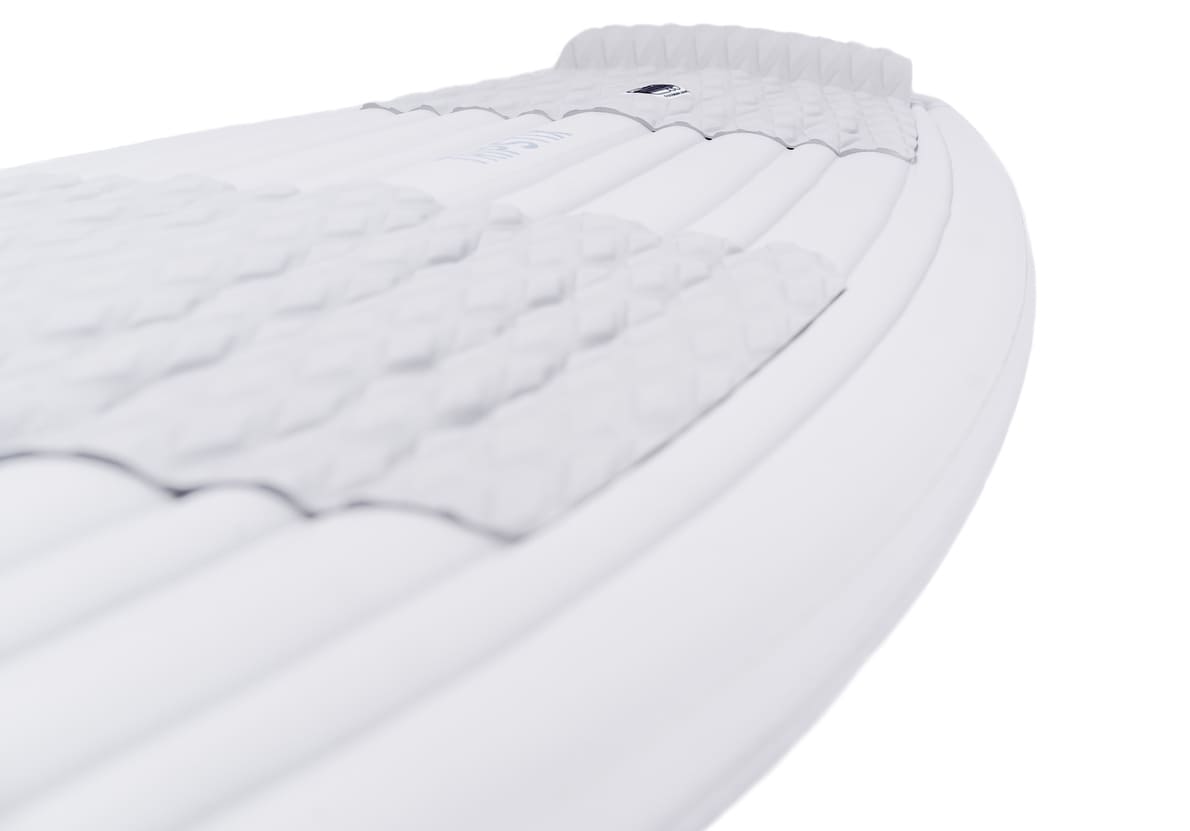 The stiffest inflatable in the world
No other inflatable board is as thin and stiff at the same time!
Our very own and patented ClustAir technology ensures that all TRIPSTIX surfboards are the stiffest inflatables on the market - at only half the thickness of a standard Dropstitch board! [Read more about the ClustAir technology]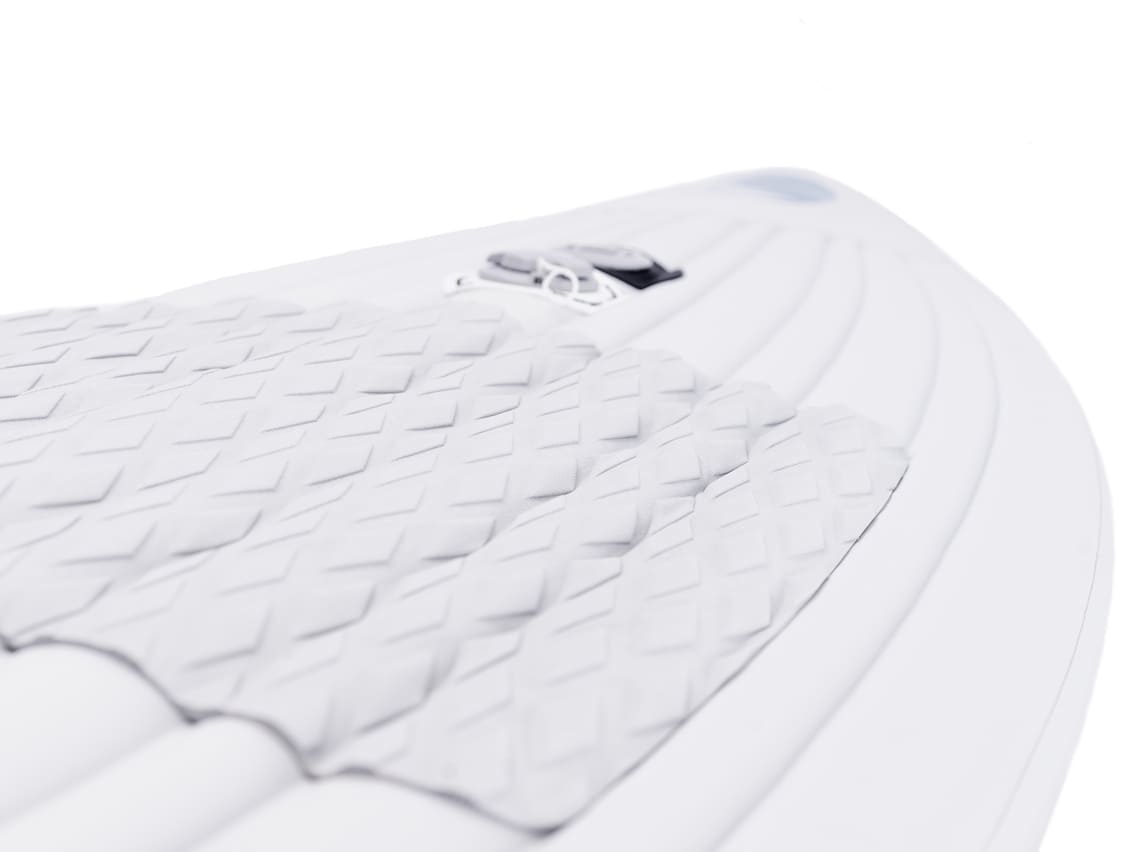 Shaped Air
The only inflatable with a real hardboard shape!
Due to our patented technologies we are able to make boards in all imaginable shapes - from Minimalibu to Retrofish - as inflatable twin. Cluster sets to differently shaped tubes enable both perfect thickness distribution and filigree shaping! [Read more about the ClustAir technology]
Transportable performance
Less is more!
The TRIPSTIX ClustAir boards can be packed smaller than ever before - the TUNA 5'9'' fits easily into a small hand luggage!
Easy Set-up
With our valve adapter you can now inflate TRIPSTIX boards at any air station!
Additionally holds true, since our boards can be shaped much more precisely and therefore have less "excess" volume than Dropstich inflatables, you have to put less air into the board to achieve the desired stiffness.
CO2-optimized supply chains
TRIPSTIX ClustAir boards are Made-in-Europe!
Since we source the majority of the needed raw materials out of the EU and manufacture in Europe ourselves, Tripstix boards emit only a fraction of C02 compared to a conventional inflatable produced in China/ Asia.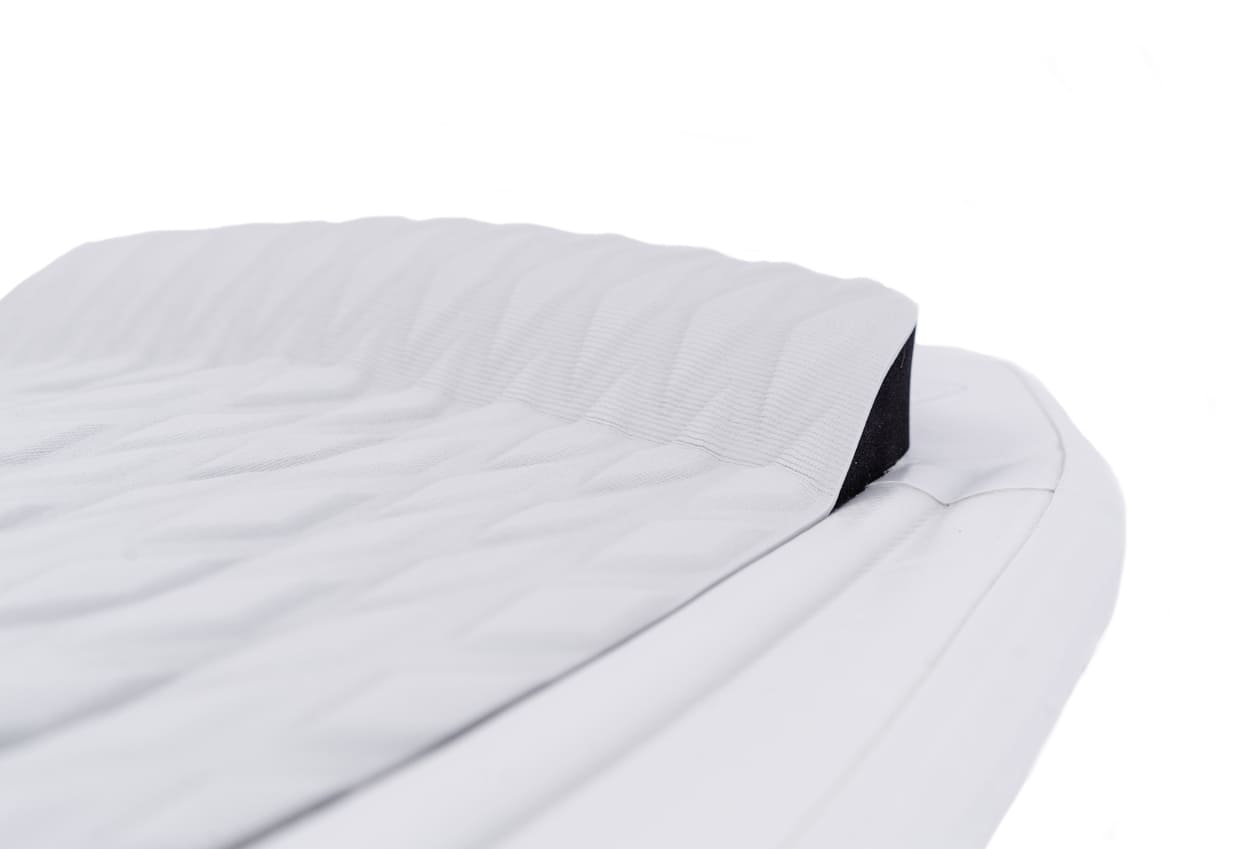 Best materials for best quality
TRIPSTIX boards live longer!
We only source selected high-tech materials from specialized suppliers. Combined with German engineering and European precision work, this dedication to technology and detail results in one of the longest lasting premium inflatables.
What's in the Box
Included in delivery are:
Board
Carbon recycled fins
Valve adapter for easy air station setup
Strap
Valve wrench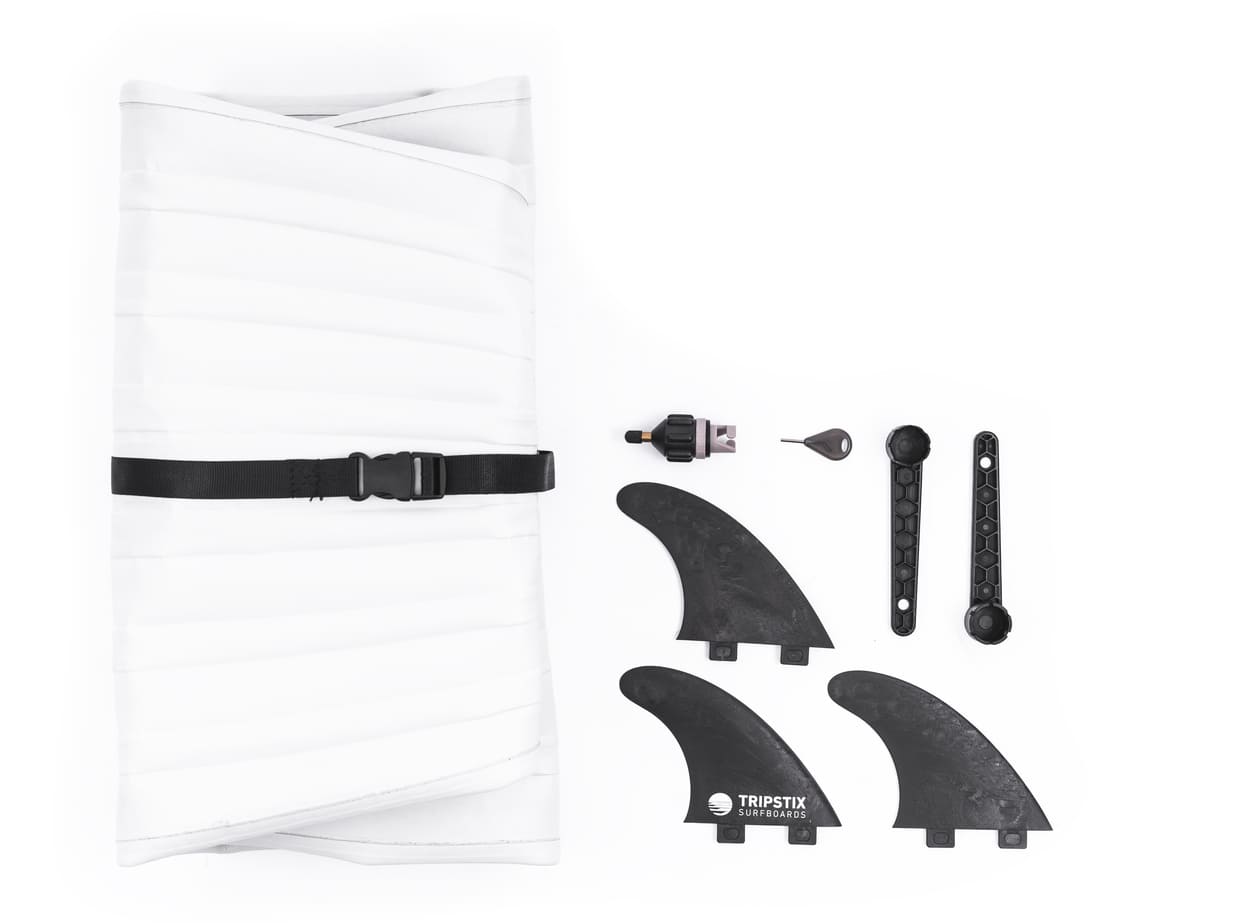 The patented ClustAir technology
creates the symbiosis of performance and convenience. Our unique approach combines German engineering, high-quality materials and passion for water sports. The result is a peerless technology to manufacture inflatable high-performance boards with a hardboard feeling! [Read more about the ClustAir technology]
Award-winning: ISPO Product-of-the-Year and Gold Winner 2020
With the ISPO Award, the leading international sports network ISPO honors the highlight products of the industry every year. The independent jury selects the most innovative products, which are the result of the passion and creativity of the manufacturers. The award is one of the most important trophies in the sports industry. With the first performance-oriented inflatable shortboard in ClustAir technology, TRIPSTIX prevailed among several hundred submissions against top dogs such as Adidas, Vaude, etc.! [Read more about the TRIPSTIX history]